Below are the offroad-related events in Nevada and neighboring states.
Unless indicated NVORA is not the organizer of these events, and this list is for information only.
Contact us to add your event to our calendar.
Brett G. Palmer Memorial Freedom Poker Run -online registration is closed.
April 16
@
8:00 am
–
4:00 pm
PDT
On April 16th, 2022, the Nevada Offroad Association, Pine Nut Mountains Association, along with the Desert Vets Racing Association will be hosting an event to fundraise for the Desert Vets Racing Association in honor of the memory of Brett G. Palmer.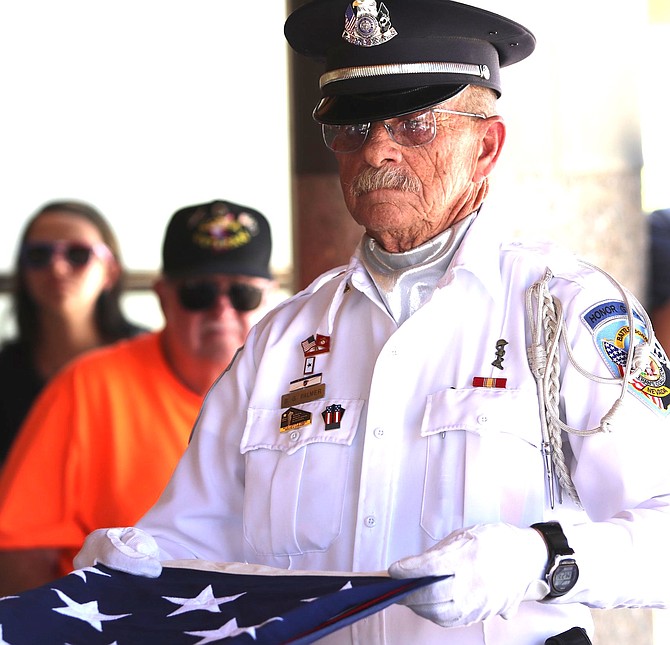 If you would like to sponsor this event,
please email Info@NevadaOffroad.us or use the NVORA Contact Form.
Registration Form
Event Overview
All proceeds go to the Northern Nevada Chapter of Desert Vets Racing Association, a registered 501 C(3).
Limited spots available = 100 vehicles
Rain, Snow, or Shine
Dry camping is available at the Buckboard Station
Public Schedule
Saturday – 16 April
0700 – 0830: Sign in
0830: Drivers meeting
0900: First cards available at start/finish
1030: Last rider start
1500: Finish closes
1530: Drawing for prizes
1600: Winning hand announced. (Must be present to win)
Registration Fee and Add-Ons
Before March 31
Online Early Pricing : vehicle, one poker hand, T shirt one prize ticket = $65
Additional Hands = $25
Additional T-shirt = $35
Additional Prize ticket = $1
After April 1
Online or in-person pricing: One vehicle, one poker hand, one prize ticket = $70
Additional Hands = $30
Additional T-shirt = N/A
Additional Prize ticket = $2
Other Information
Cancellations seeking a refund must be received before 1 April 2022.
In the event of a natural disaster, the event will be rescheduled to a later date.
Confirmation will be sent via email.
Entry provided on day of the event.
Rules
Thank you for supporting the Desert Vets Racing Association, the Pine Nut Mountains Trails Association, and the Nevada Offroad Association Poker Run.
The poker run is a permitted event taking place on US Forest Service managed Public Lands and therefore is required to follow Federal and State regulations as follows:
The mandatory use of a helmet by the operator of the OHV and we strongly encourage helmet use by all occupants.
Helmets are not required in street legal trucks or 4WD Automobiles
No alcohol while participating
We also ask that you Follow the T.R.E.A.D. PRINCIPLES:
T

ravel Responsibly on land by staying on designated roads, trails and area. Go over, not around, obstacles to avoid widening the trails. Cross streams only at designated fords. When possible, avoid wet and muddy trails. On water, stay on designated waterways and launch your watercraft in designated areas.

R

espect the Rights of Others including private property owners, all recreational trail users, campers and others so they can enjoy their recreational activities undisturbed. Leave gates as you found them. Yield right of way to those passing you or going uphill. On water, respect anglers, swimmers, skiers, boaters, divers and those on or near shore.

E

ducate Yourself prior to your trip by obtaining travel maps and regulations from public agencies. Plan for your trip, take recreation skills classes and know how to operate your equipment safely.

A

void Sensitive Areas on land such as meadows, lake shores, wetlands and streams. Always ride with caution anytime water is present. Wet soils are more susceptible to damage. Riding along river and stream beds causes erosion and habitat destruction. Stay on designated routes. This protects wildlife habitats and sensitive soils from damage. Don't disturb historical, archeological or paleontological sites. On water, avoid operating your watercraft in shallow waters or near shorelines at high speeds.

D

o Your Part by modeling appropriate behavior, leaving the area better than you found it, properly disposing of waste, minimizing the use of fire, avoiding the spread of invasive species and repairing degraded areas.
Thank you again for supporting this type of event and our country's military veteran men and women who go in harm's way to protect your rights.
Buckboard Station Information